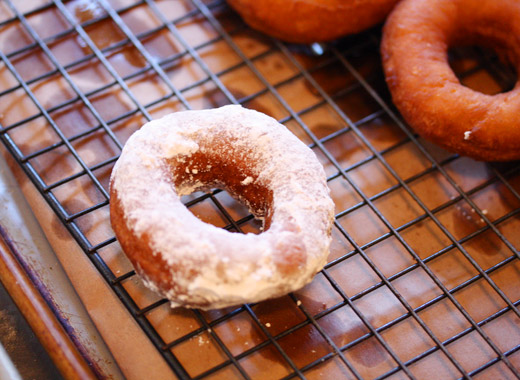 National Doughnut Day may have passed, but that doesn't (and shouldn't!) mean you have to stop eating doughnuts. If you've never made doughnuts– it's time– you're in for a treat!
A few weeks ago I wrote a piece for Food52's Heirloom Recipes column. It's for "Best Ever Doughnuts" a recipe that came with my grandma when she moved to California from South Dakota. This cake doughnut is crispy outside, pillowy inside, with just the right amount of sweetness.
My grandma used to make these for me on very special occasions– but I think this coming weekend is special enough for you to give them a try! If you'd like to read the story, or get the recipe it's right here.