My mom lives in the San Francisco Bay Area and I live in Connecticut, but we talk on the phone all the time. This is how our conversations have gone as of late:
Mom: Hi, hon.
Me: Hi.
Mom: What did you do today?
Me: Made bread.
Or sometimes they go:
Mom: Hi.
Me: Let me call you back, I'm covered in dough!
Or :
Mom: Let me guess what you did today. Made bread? What kind was it?
You guessed it, I'm up to my eyeballs in breads; but it's for a pretty good reason. I'm working on another cookbook, entitled United States of Breads. For those readers that have my first cookbook, United States of Pie, this book will be like my first—a celebration of regional, historical recipes from around the country.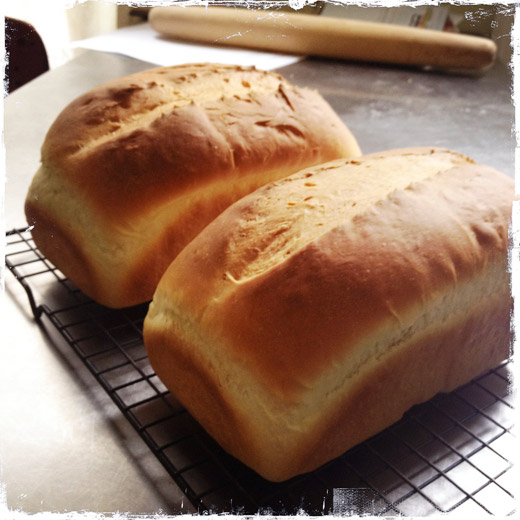 I have scoured libraries, vintage cookbooks, newspaper clippings, and food-splattered memorabilia from across the nation in search of homey, satisfying, unique, and delicious bread recipes to bring into your kitchen. Some are for delicious standards like: buttermilk bread, sweet potato biscuits, and sourdough breads of all kinds. I have also updated classics for gooey monkey bread, corn breads, and Parker house rolls. I've found unique recipes for soft brown bread with grits, Amish dill bread, and raised pumpkin rolls, just to name a few. The list of breads is ever-growing!
In my research, I found that America has a wonderful tradition of bread baking. From baking powder biscuits, to quickbreads, yeasted rolls and sweet breads, as well as flatbreads, women have been proofing yeast, rolling out dough, and patting it into pans, for centuries, and I feel like the time has come to celebrate this work. So as much as I love a chewy baguette, forming a boule, or those crusty artisinal loaves, that's not what United States of Breads is about. There are enough bread cookbooks that attempt to teach you how to make those kinds of breads at home. This book is for the home cook. The breads are sturdy. They are loaves. They are rolls and spirals. This book is for the cook that wants to sink her hands into a living, breathing pile of dough, the cook that yearns to come home to the smell of a fresh-baked loaf, the cook that gets excited by a pan of sticky buns.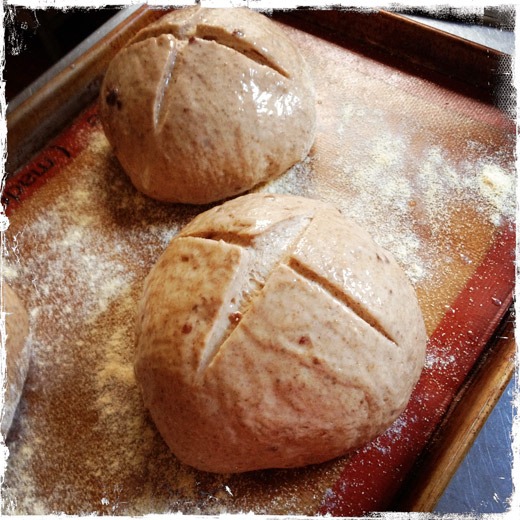 At least that's what I hope it will be!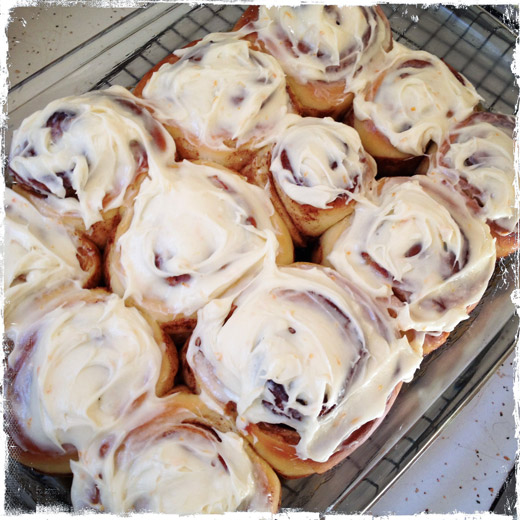 For those of you that follow me on Twitter, @Adrienne_Kane, maybe you've seen me posting quite a few bread pictures lately. (For those of you that don't—get on it!) Well, those pictures will definitely keep coming. I'll start labeling them #USofBreads and #cookbook. I'll also be posting pictures here on Nosheteria, entitled The Proof. That way you can check in and see how I'm doing, and just what I've been baking.
The manuscript is due in the fall. That means I only have a few seasons to go. So, if you'll excuse me, I've got some bread to bake.